Your Dream of a Having a Child Can Come True in San Francisco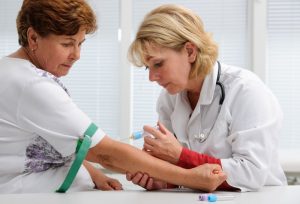 Becoming a parent can be the biggest decision of your life. The path to bringing a child into your life can be full of obstacles, but we are here to help make your dream of having a child a reality. In vitro fertilization (IVF) is one option to consider so you can have the child you've been waiting for.
Four Main Steps of the IVF Process San Francisco, CA
IVF is a complex set of medical procedures. Simplified, the main steps taken to help you become pregnant are:
• Ovulation is induced and medication is given to enable multiple eggs to be recruited.
• Retrieval of your eggs is done under sedation in our office.
• Your eggs are taken to our laboratory where they will be mixed with semen.
• Your embryo or embryos will be implanted into your uterus.
Black women often have difficulty becoming pregnant and require special procedures and treatments. Our physicians are trained and qualified to address these issues and are here for you to answer any questions you have.
Who Qualifies for IVF
IVF is an option for people of all backgrounds, ethnicities, sexual orientation, and marital status. We offer support through emotional counseling, education through videos, and training in giving injections.
We offer financial counseling to all of our patients and can help you to navigate your insurance issues or discuss other payment options with you.
We are here to help when nothing else has worked. Contact Laurel Fertility Care – San Francisco today. We can walk you through the IVF process in San Francisco, CA to see if IVF is the right option for you.