How an Emergency Room Checklist is Reducing Medical Errors and Cost of Care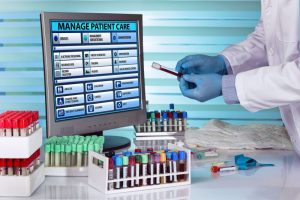 The medical field is a high-risk, high-stakes industry. Any mistake can be fatal to the patient and mistakes can happen at any time. The emergency room checklist makes it easy for doctors to make sure they're giving patients proper care while streamlining operations in this fast-paced work environment.
Using Checklists to Ensure Critical Supplies are Available
In a time of crisis, the emergency room is one of the most chaotic places in the hospital. Doctors need to be prepared with all necessary materials before they enter an ER. To make sure that everything runs smoothly, a checklist provides a comprehensive list of supplies every doctor needs at their fingertips.
Avoid Preventable Accidents By Ensuring Crucial Information is Discovered
A checklist can help make sure that no important steps are missed in treating patients, such as past medical history. Checklists are often divided into sections to help medical service providers know where to look for missed items, such as allergies or past medical history.
Help Staff Members Double-Check Work and Catch Mistakes
When a patient is brought in for emergency care, there are many things to consider. One of the first steps is a quick assessment; this can be done with or without an assessment form. A checklist allows staff members to double-check their work and ensure that all necessary information has been recorded.
Click the link to view examples of a proven emergency room checklist created by medical professionals at Checklist Boards.