3 Reasons to Become a Dialysis Nurse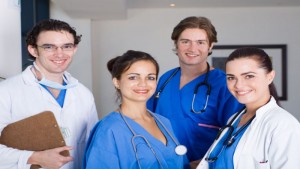 Whether you are already an experienced nurse, just getting started in the profession, or looking to start a new career, becoming a dialysis nurse can be the perfect next step for you. Working as a dialysis professional is a very technical and demanding job, but can also be extremely rewarding. Taking an online dialysis class is your first step to a job that provides numerous benefits; the following are just a few.
Salary
One of the biggest draws of becoming a dialysis nurse is the salary. Salaries start at around $40,000 a year and can rise as high as $80,000 depending on your level of experience and which state you work in. Specializing in this field can help you earn a better salary than in other traditional nursing roles.
If you are a travelling nurse, you'll enjoy added benefits like travel expenses and even paid housing. Nurses will also often receive a daily allowance, which essentially cuts their cost of living down to a minimum.
Stability
Unfortunately, kidney disease is extremely prevalent in the U.S, effecting almost 10 percent of the population. This does, however, mean that there will always be a large demand for highly-skilled dialysis nurses. Enrolling in a reputable online dialysis class will give you the skills you need to enter into this in-demand field and help the millions of Americans suffering from kidney-related illnesses.  You can't cure kidney disease, but you can help treat it, and hemodialysis is the most common and low-risk way to do that.
Opportunities for Advancement
The great thing about becoming a kidney dialysis nurse is that you have the opportunity to build on your education, skills, and experience to advance up the ladder to a different position within the field. Changing your basic nursing qualification is one way to do this. If you are an LPN that is certified as a dialysis nurse, you have the chance to become an RN. That means you will go from being and CD-LPN to a CDN and enjoy a different set of responsibilities and a pay raise along with them.
With proper training and experience, dialysis nurses can also advance to supervisory or director-level jobs within their organization. The sky is the limit, and making the choice to become a dialysis nurse can be the kick-start you need to take your nursing career to the next level.
With so many benefits to becoming a dialysis nurse, there has never been a better time to sign-up for your first class. With the possibility to take an online dialysis class, gaining your dialysis nursing certification has never been easier.