Why Should I Consider National Anesthesia Services?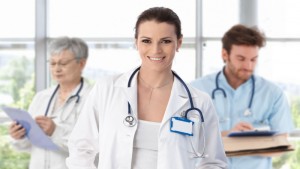 An integral part of the service industry is to provide better services and spend less money.  Of course, in the medical profession, the goal has always been to provide better care for patients.  With the shift from fee-for-service to value-based service, the pressure to reduce costs for improved care is higher than ever.  We know this is important. But how do we do it?   National anesthesia services offer some interesting solutions.
What are the Benefits?
There is no question that anesthesia is a critical component of the everyday workings of an operating room. These days, operating rooms are looking different all the time.  Anesthesiologists are just as in demand as ever, but are now asked to travel to doctors' offices and hospitals, sometimes across state lines.  It is critical that in this ever-changing field anesthesiologists are able to provide a high level of care, follow regulations which may vary by state, bring down their costs, and stay current with new trends and laws.
Consolidating your practice or hospital with a larger group such as a national anesthesia service can help with these demands. They promise everything from reducing costs to providing human support.  The thought of coming under the thumb of a conglomerate might deter some organizations from even considering joining national anesthesia services.  However, the right partners can make a world of difference.
What Questions Should be Asked When Considering a Consolidation?
"Will my practice be able to retain our autonomy?"
Ascertain how involved the organization will be in your company. Some groups allow for autonomy. It's important that you are comfortable with the level of control you will maintain if you merge with a larger group.
"How will merging with this organization benefit my bottom line?"
It's easy to promise to cut costs, but where will the cuts be?  How will those decisions be made? Are the changes worth the money saved? When considering merging with a national anesthesia service discuss how the costs will be reduced without negatively impacting customer care. Again, be sure that you feel that you retain the decision-making power you need.
"What can this company do for my business?"
Technology, communication, and compliance are all crucial to the running of an operating room. The organization you join should offer myriad resources for all aspects of anesthesiology and continue to stay abreast of emerging practices and technology.  The right organization should offer human, technical, and educational resources to you.