Transferring Data from Records Quickly and Efficiently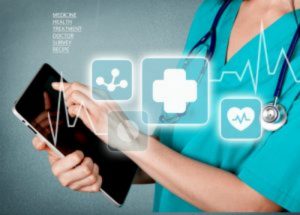 The process for keeping medical records has drastically changed in the last 20 to 30 years. Gone are the days of keeping written records and storing patient files in long, tall rows of records in file cabinets or sets of shelves. Most medical practices today now use online or virtual records to keep track of patient care.
Even the way that virtual records are kept continues to evolve and change today. Systems used just five to 10 years ago are now seriously outdated. Technology continues to transform the way that patient files are written, stored, and retrieved in a variety of medical settings.
When you want to stay abreast of these changes, it can be vital that you transfer all of the data in your patients' records to the new system as quickly as possible. You can simplify the process and protect sensitive data by entrusting this transfer to medical record abstraction companies.
Medical record abstraction companies make it a priority to safely and quickly transfer the most pertinent data in medical records to new virtual or cloud-based storage systems. They mine the records for the most important pieces of information in each file. They then take that information and transfer it to new records that can be kept safe and secure for medical providers like you.
The information that is mined from the records can range from everything like the patients' dates of birth and genders to what medications they have been prescribed over the years. This data is then added to new records in each patient's name. Medical providers can retrieve it quickly and easily from laptop computers, desktop computers, and even mobile devices.
These companies spare your practice from having to devote staff to this process, which can take days, weeks, or in some cases months to complete if done by hand. You get a more effective way of storing patient records while keeping apace with the latest technology in the industry.