How to Choose the Right Senior Care Facility for your Parents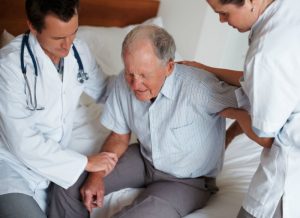 When you're forced to find a senior care facility because your parent is no longer capable of taking care of himself or herself independently, it can be an extremely tough decision. You're already in an uncomfortable spot, and the last thing you want to do is send them off somewhere where they will be neglected or unhappy. Choosing the proper facility is an extremely important decision, so here are a few things to keep in mind.
Medical Readiness
You need to honestly gauge your parent's level of health, and match it to the facility that you choose. If your parent has any medical issues, you will want a facility that has nurses on hand, and are prepared to deal with any medical situations that might arise.
Real Estate
This will be a home, not quite like any other home they've been in, but still a home, and as they say in real estate, location, location, location. What are the grounds like around the facility? Are they nearby to you or other loved ones, so they will be able to be visited regularly? Choosing the right spot is often the most important part.
Activities
No one likes to sit around doing nothing all day, and this includes your parents. High-end senior care facilities will have a number of different activities going on regularly, to allow the guests to socialize and have fun, alone and together. Some facilities have pools, game rooms, and even video games.
Food
When it's all they'll have access to on most days, the quality of food is an extremely important factor. Always sit down to a meal with your parent first, and make sure the food is to their liking.
When you're searching, you want to find somewhere that is perfect for your parent, but also within your budget. If you're looking for senior care in Long Island, NY, try Long Island Family & Elder Care.