Commercial Medical Escorts – Who Can Go?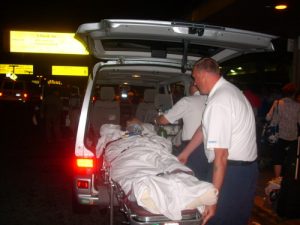 Are you thinking about medical transportation over a long distance and wondering what your options are? Chances are good you have a loved one who needs to travel to a new medical provider or to a new area to call home. When this happens, it can be frustrating trying to find the right type of care for your loved one. A commercial medical escort can be a very good solution. It provides an opportunity for individuals who lack mobility or who need medical care to move from one area to the next using commercial airlines. It is important to understand how the process works.
What You Can Expect
In order to use commercial medical escort services, an individual must meet specific requirements. First, his or her doctor must make the ultimate decision and allow for clearance. In addition to this, the registered nurse you use for the service also needs to provide a thorough understanding of the individual's needs. During this process, the right type of medical transport is considered and planned for. Then, the commercial airline involved needs to be notified. It is always important to ensure that a major commercial airline is used since this ensures the best level of care and attention to your needs.
There are numerous things to consider during this process. Is the patient stable enough to travel? What type of medical equipment is needed during the travel process? Where and how long is the type of travel? With help from a team of pros, you can make this experience possible and successful.
Have you thought about using commercial medical escorts for your loved ones? Unsure of how well this can work for you? We can help you. Contact Flying Nurses International to learn more about how we can help you.