4 Reasons Why Natural Childbirth Classes Matter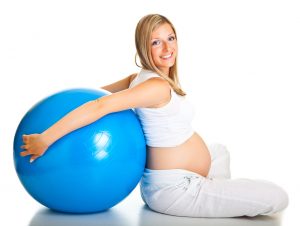 Whether you're a first-time mother or this is your second or third time to give birth, attending natural childbirth classes can be a tremendous help. Here are some of the reasons why you'll want to enroll in these classes:
Ease the anxiety
For first-time parents, not knowing what will happen when labor begins can make for a scary experience. Attending classes can ease a lot of your anxieties, concerns and fears and essentially put a ton of your worries to rest. With less to worry about, you'll have more time to enjoy the experience.
Know your options
The American Journal of Obstetrics & Gynecology (AJOG) says women who attended natural childbirth classes were then likely to have a vaginal delivery instead of opting for a C-section. Between the two, vaginal births are less invasive and safer. They also result in less recovery time and cost a lot less than a C-section. By attending classes, you get to explore and know your childbirth options much, much better, allowing you to choose the birth plan that's best for you.
Refresh your memory
First-time parents aren't the only ones attending these classes. If it's been years since your last pregnancy, these classes are an excellent way to refresh your memory. These also provide you with a great opportunity to learn about new labor-coping methods and techniques you might have missed the first time around.
Discuss your fears
These classes can help you and your partner talk about each other's concerns. Hearing the same concerns from other parents can help too. More than anything else, it drives home the point that there are other couples going through the same experience. This can help you build you and your partner's confidence for the birth so you can look at it in a positive light instead of being stressed, worried and scared.