Why become a Dialysis Technician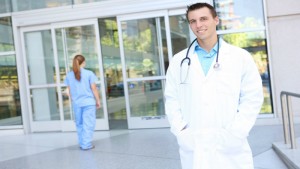 Have you always dreamed about having a job where you can make a difference and help people, but were not sure about where to start? You not only want a job that you can be proud of, but one that you know will be stable and will keep you employed for the long run. Whether you've just graduated high school, or you're just looking for a new career, but the cost and time required to pursue a medical career is not an option, signing up for online dialysis technician training classes can get you on the right path for a great future. As a dialysis technician, you will play a vital role in making sure patients receive the necessary care they need to continue living.
Dialysis is a procedure for removing waste and excess water from the blood. As a dialysis technician, you will be responsible for administering this important procedure as part of your daily routine. You will also have other responsibilities, which include, maintaining and testing dialysis equipment, administering local anesthesia, sterilizing the blood, monitoring patients, and administering medication, to name a few.
As a professionally trained technician, you will be working in a hospital setting or in a clinic and will be expected to have some inter-personal skills in order to efficiently communicate with the patients and other health care professionals. You will be required to work hands on with the patients, so it is necessary to be in decent shape and have the ability to stay calm and think under pressure in case of an emergency. Patients with kidney failure on dialysis depend on you to help them stay healthy and live a productive life.
With one in three people at risk for chronic kidney disease and a large portion of the population reaching their Golden Years, demand for dialysis technicians is on the rise. According to the Bureau of Labor Statistics, jobs in this field is expected to grow up to 30 percent by 2022. Knowing that you will have a stable job where you are making a real difference in someone's life is great reason to sign up for online dialysis technician training classes today.
For more information on classes, visit us at http://www.dialysis4career.com/