How Outsourcing RCM Solutions Can Help Your Practice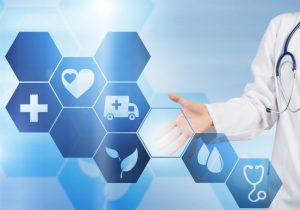 Revenue cycle management is an important part of any healthcare practice. While you want the freedom to treat patients, healthcare is a business and requires that you treat it as one. Fortunately, there are ways you can ease the burden of running a healthcare practice. Outsourcing RCM solutions is one way to ensure that your practice has the resources it needs while enabling you to spend time doing what matters most.
The Importance of Revenue Cycle Management
The process of handling medical billing is an ever-present one for healthcare providers. Accurate processing is important to ensure timely payment. Errors slow down the process and can result in the denial of claims.
Outsourcing the process allows you to hand off the responsibility to someone who understands all aspects of the billing and revenue cycle. Just as you do not expect others to have a deep understanding of the work you do, you shouldn't be expected to handle the issues surrounding claims, billing, and coding in the depth that a healthcare billing specialist does.
Hiring someone to develop and implement RCM solutions for your practice allows you to create a streamlined and effective process for managing your practice's finances. An experienced provider of healthcare solutions will provide you with customized coding solutions that are targeted to your specialty. They will also build a solution that integrates with other areas of your management system.
If you are ready to outsource your revenue cycle management, get in touch with GeBBS Healthcare Solutions. With their extensive range of RCM solutions, you are sure to find the one that fits best with your practice. Whether you are looking to hand over some aspects of RCM, such as accounts receivable management, credit balance resolution or management of denials, or want an end-to-end solution, GeBBS Healthcare Solutions can help. Get in touch today to get started.