The Four Types of Home Health Care in Miami FL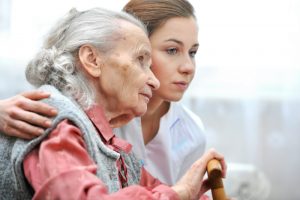 You may be in need of Home Health Care in Miami FL when recovering from a surgery or needing long-term care for a serious medical issue. There are a variety of different types of home health companies that are available for you, so it is important to understand them each and make a decision about the one that works best for your situation. Below are descriptions of the four types of Home Health Care in Miami FL.
Employers: Home care companies that pay and hire their employees directly are considered employers. This means that employees are covered by liability laws and workers compensation guidelines. This is generally the type of Home Health Care in Miami FL that provides a patient and family with the least amount of stress.
Registries: Companies that pay their caregivers like independent contractors, but arrange the scheduling are considered registries. You pay the registry company and they then pay the caregiver that has been assisting you. Some registries make use of a split fee model, where you pay both them and the caregiver separately. This type of model reduces a companies overall expenses because the caregivers do not have access to benefits and other liability costs usually incurred by a company. If using a registry, you need to ensure that your caregiver is covered by appropriate liability and workers compensation insurance. You could be liable for costs if they are injured in your home and they do not have proper coverage.
Referral Services: Companies that collect, screen, and refer caregivers to you for a fee are called referral services. They generally provider background screenings, along with the referred caregiver. You pay the company a one time fee and are considered the caregivers legal employer. You need to get a federal employer identification number and pay the appropriate tax withholding when the caregiver is being paid directly by you in this manner. You could also be obligated to provide the caregiver with access to medical leaves, workers compensation insurance, and other types of benefits. While you do generally see a savings with this type of service, it entails a lot of extra paperwork.
Independent Contractors: People who sell their own services as a caregiver are considered independent contractors. This is generally the most affordable of options, but makes you liable to take care of such things like workers compensation insurance, tax withholding, unemployment insurance, etc. For more information visit ALC Home Health.